JOWA UV Steriliser Water Handling Equipment Membrane Keypad with Aluminium Backer and Screws DSC00906
This membrane keypad module used for JOWA UV Steriliser Water Handling Equipment. The JOWA UV steriliser is equipped with low pressure UV-lamps, powered by electronic high frequency ballasts, for highest efficiency and lowest power consumption.
The graphic overlay for this keypad is Autoflex EBG180 which is a kind of anti-scratch material. Because of that there is a big display window on thsi keypad, and the display window couldn' be scratched otherwise it will have bad experiencing for the end user to use that machine. On this keypad there are 4pcs embossed tactile buttons and two pcs indicator LEDs. The LED windows are also embossed. THhe connector is CJT female connector, pitch is 2.54mm. And also have 2mm thick Aluminium backer and some screws assembled on this keypad.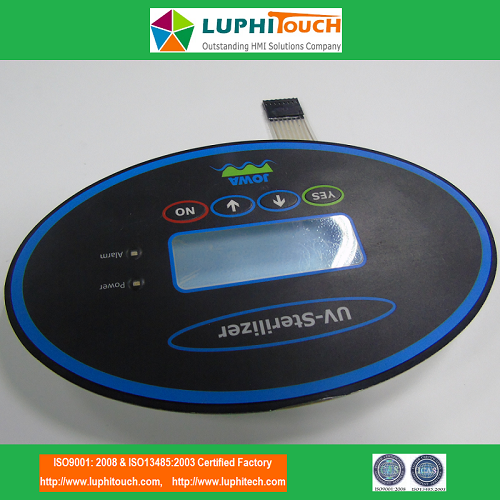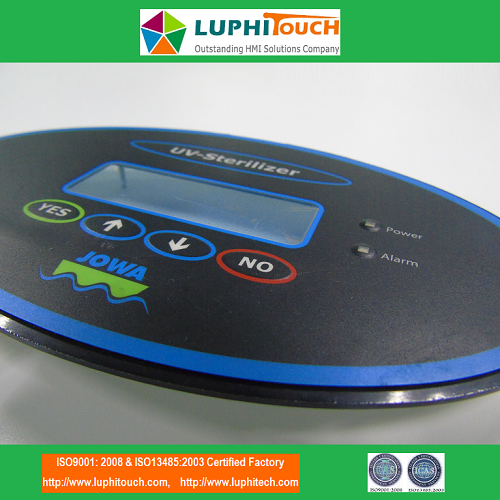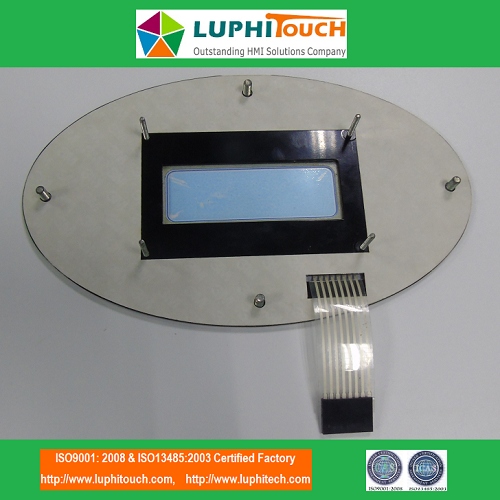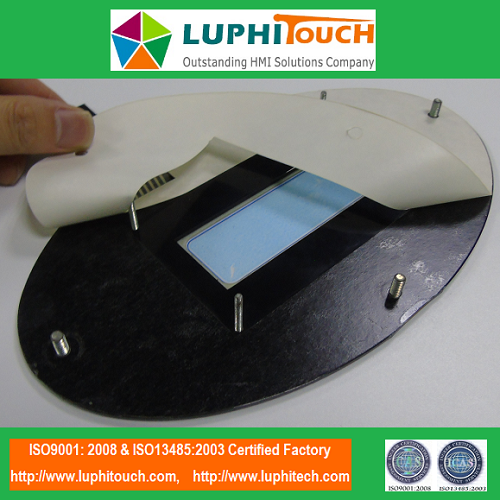 Membrane switch/membrane keypad is flexible, it can be assembled on any machine, equipments, devices. But sometimes it needs a back support panel to enhance its inflexibility, or at customer end machine there is a cabinet and need screws and backplane to install the keypad on the machine or device by the screws, then under such kind of application the membrane keypad with backplane and even with screws are necessary.
If just need enhance the keypad's inflexibility, you can add a PMMA/PC/FR4 etc. other back support panel. If you designed your cabinet with screw holes and the keypad module need be embedded assembly, then need use hardware back panels, like stainless steel panel, Al panel etc. And also most times need assemble the screws, bolts on the metal back panel.
LUPHITOUCH is such kind of a professional manufacturer and can support your any different application.
>> Factory View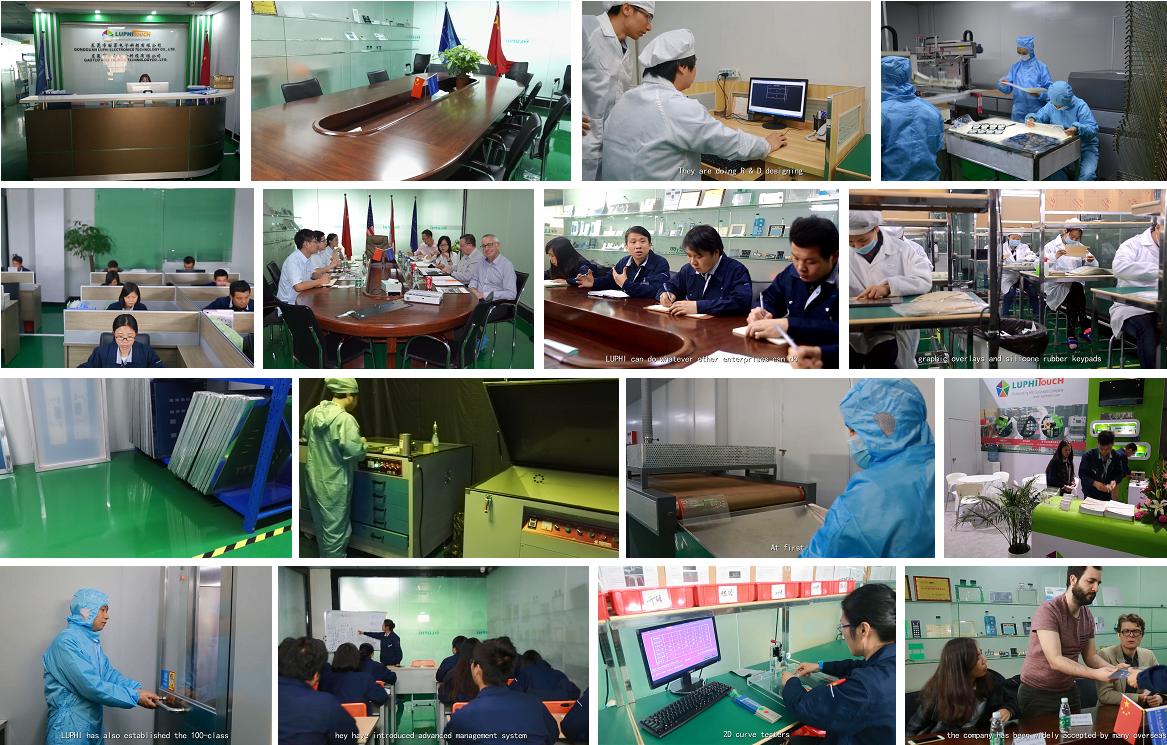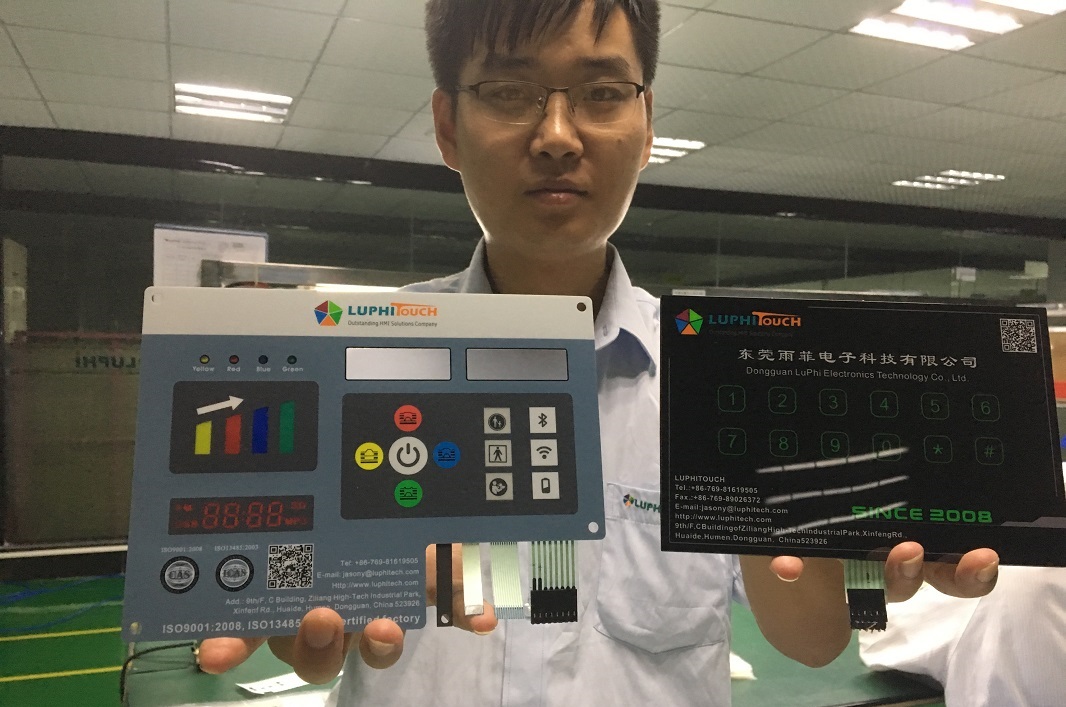 >> ISO Certificates: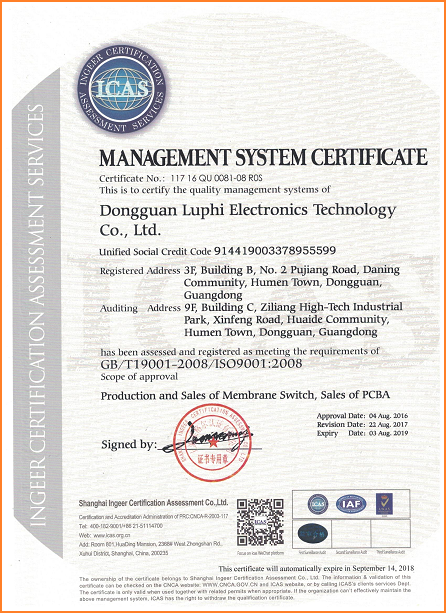 >> LUPHITOUCH Membrane Switch Served Markets: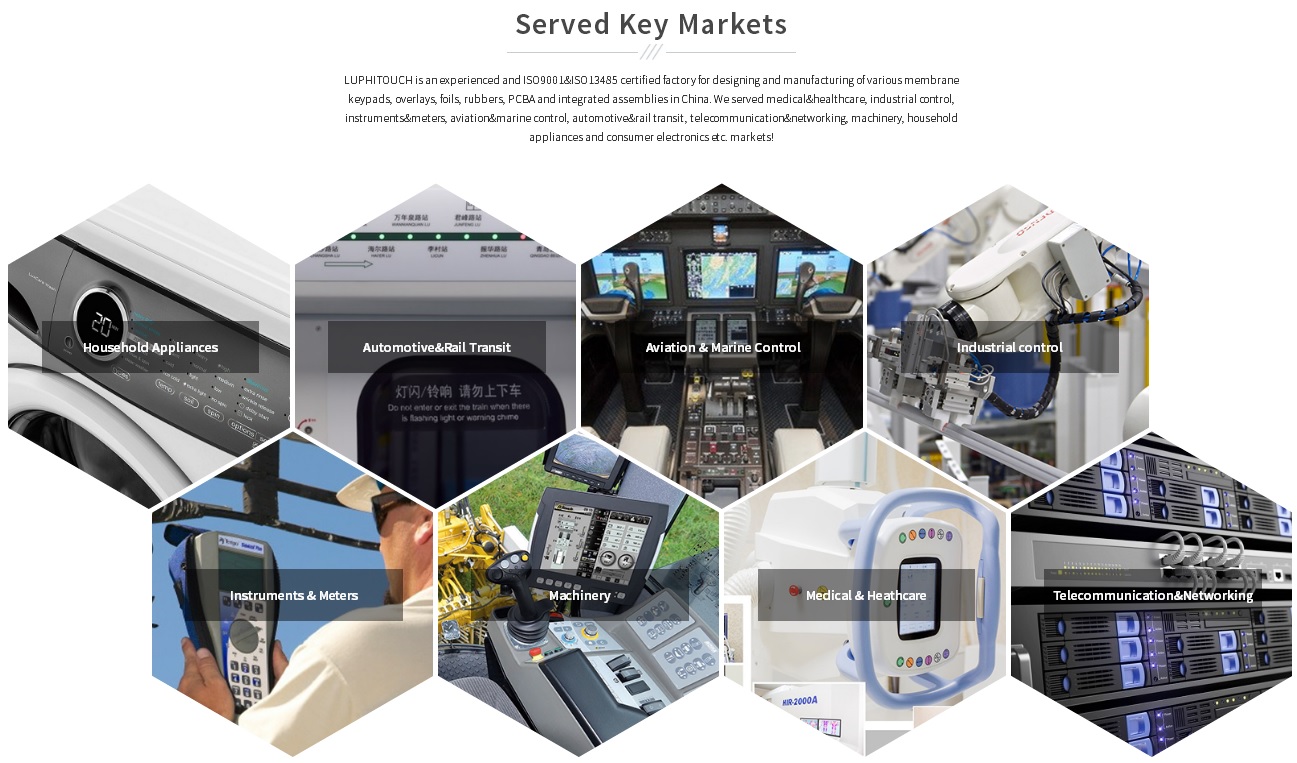 >> LUPHITOUCH Used Materials:
we only use high quality raw materials, and say no to bad quality and counterfeit materials!!!

JOWA UV Steriliser Water Handling Equipment Membrane Keypad, Water Handling Equipment Membrane Keypad, Aluminium Backer Membrane Keypad, Aluminium Backer Membrane Switch, JOWA UV Steriliser Aluminium Backer Keypad
Группа Продуктов : Объединительная Панель Мембраны Клавиатуры