Air-conditioning Conductive Capacitive Membrane Keypad Module LTMS0252
LTMS0252 is a kind of capacitive touch membrane switch which used on air-condition appliance. It consists of the top glass and bottom copacitive toucj sensor circuit. The top glass is 1.0mm with graphic printing and on circuit use ITO etching capacitive touch sensors.

Nowdays many and many home electric appliances start to use capacitive touch frontpanel which can give the end customer a very confotable using experience. The capacitive touch sensors can be design on the PET, ITO, FPC and PCB. The top cover layer can be glass, PET, PC and even metal. The thickness of the top cover can be very thin to 0.15mm and also can be cery thick to 3mm, 5mm around. But if use very thick top cover layer then need select a proper capacitive touch controlling IC.
> Key Benefits of Capacitive Switches:
1) Waterproof and easy clean; 2) Fingers light touch and non-conductive gloves touch; 3) Can be backlighting; 4) High Durability;
5) Diverse front overlay selection; 6) Friendly interface; 7) Single key or multi-keys or slider; 8) Low current needs;
> Applications for Capacitive Membrane Switches/Capacitive Touch Sensors
1) Medical equipment, devices; 2) Healthcare devices; 3) Energy; 4) Computing; 5) Dirty, oil contamination, wet environment;
6) Household appliances; 7) Industrial Control; 8) Aviation and Boat; 9) Others;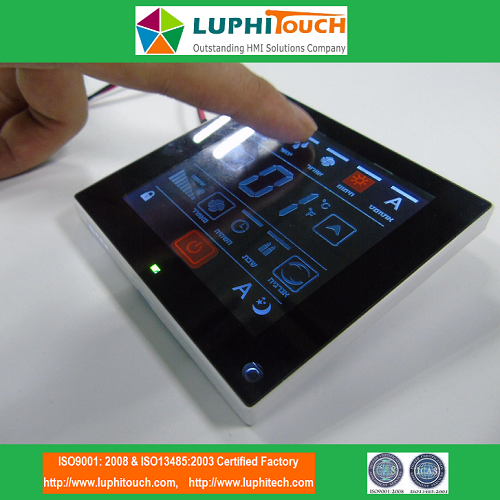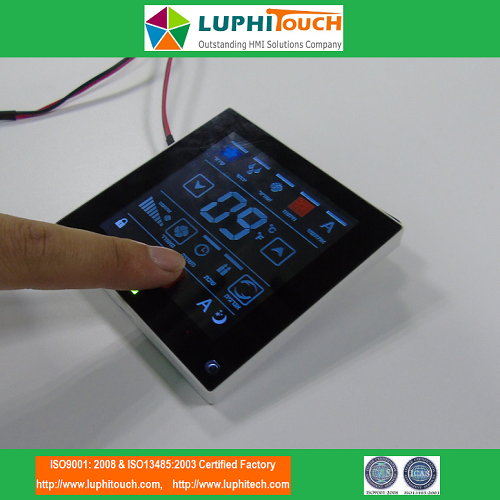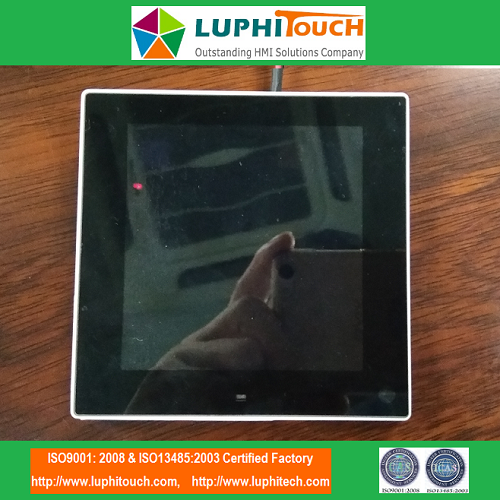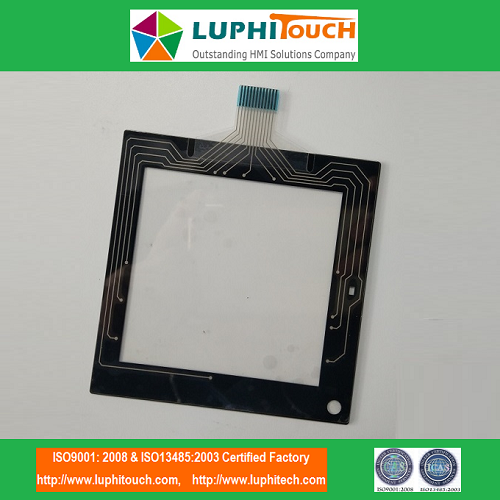 By capacitive touch technology, the overlay materials can be very diverse and not only limited to PET or PC super thin films. For the normal membrane keypads, the function triggered by the mechanical buttons(metal domes or Polydome) and also the common membrane keypads only can use PET, PC film for the graphic overlay. Use a heavy force to press the buttons to make the conductive pads of the Polydome ormetal domes connected to the conductive pads on circuit layer, then become a loop circuit and occur the function. But for the capacitive touch membrane keypads or circuits, it is different. The overlay material can be thick glass, PMMA, Polycarbonate panel etc. It no longer limited to very thin film material. In addition, for the capacitive touch keypad no longer need heavy force to press buttons, you only need tiny touch the buttons, then the sensor pad can connect the circuit loop and occur the function. LUPHITOUCH closely follows up the industry trend and always steps forefront of domestic peers. We have successfully developed our own capacitive membrane switches and inductive circuit foils. Capacitive membrane switches are consist of the top cover and the bellow sensor circuit. The top cover of our capacitive membrane switches can be from 0.15mm to 5.0mm thick PMMA, PC, glass or other plates, which can cover nearly all different end market applications. The sensors on the inductive circuit can be printed on the PET film or etched on the ITO film. The different likes bellow:
Item

Printed Sensor

ITO Etched Sensor

Light Transparency

Low

(

70~85%

)

High

(

90~99%

)

Cost

Low

High

Tool Fees

Low

High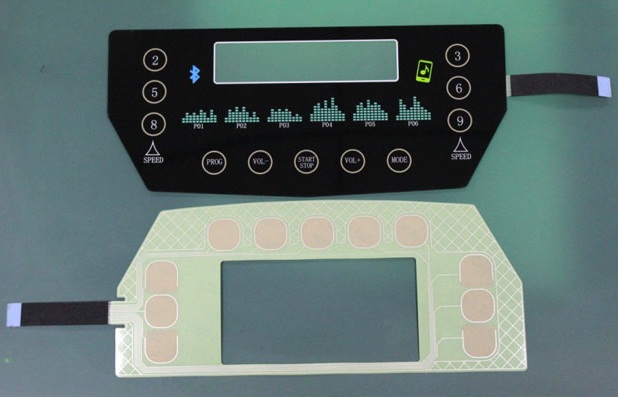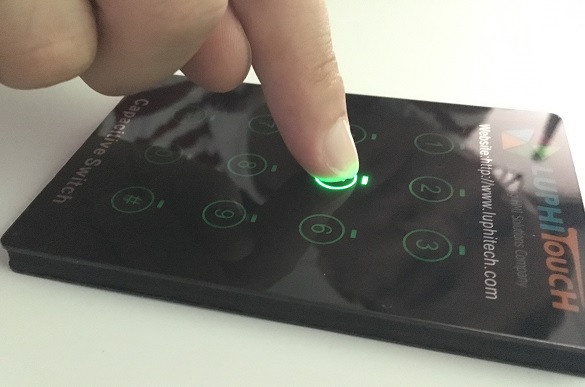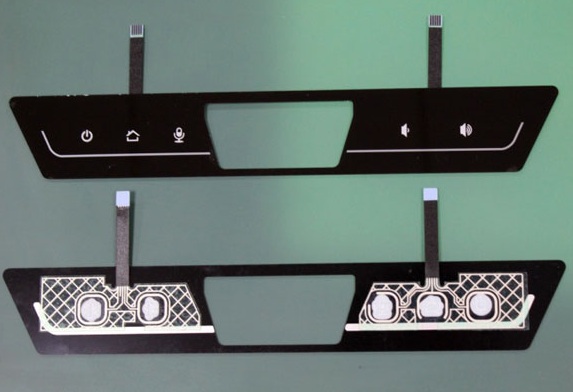 >> Factory View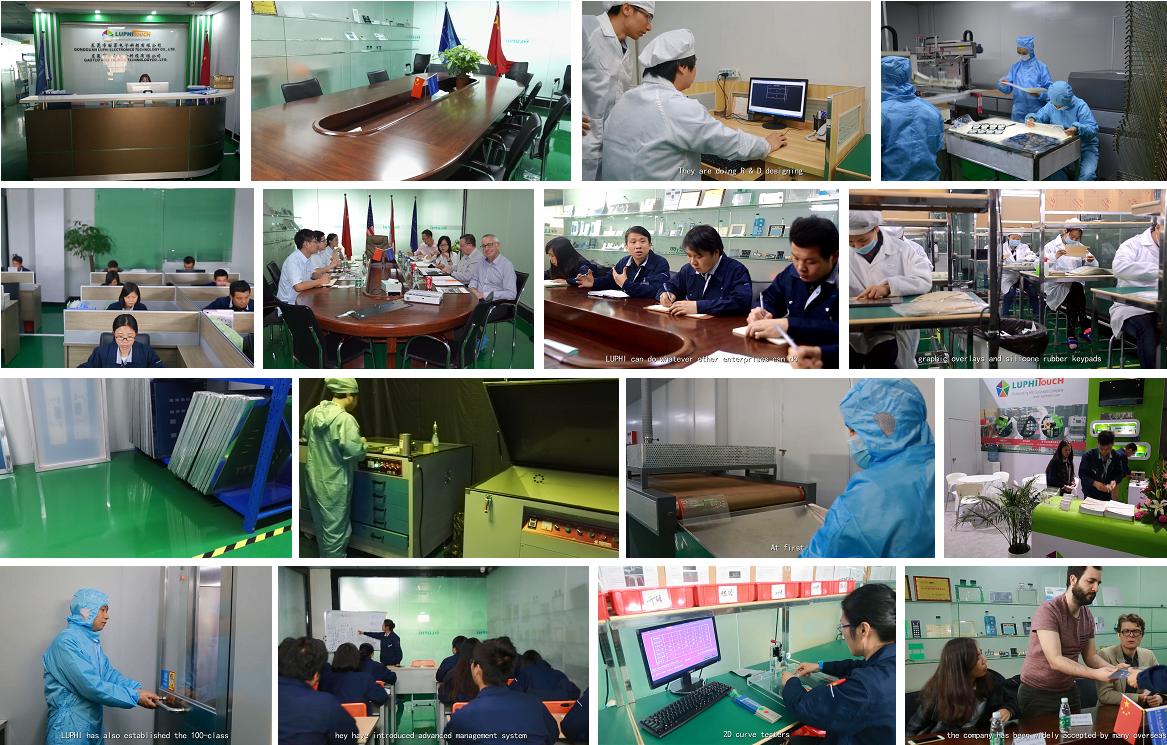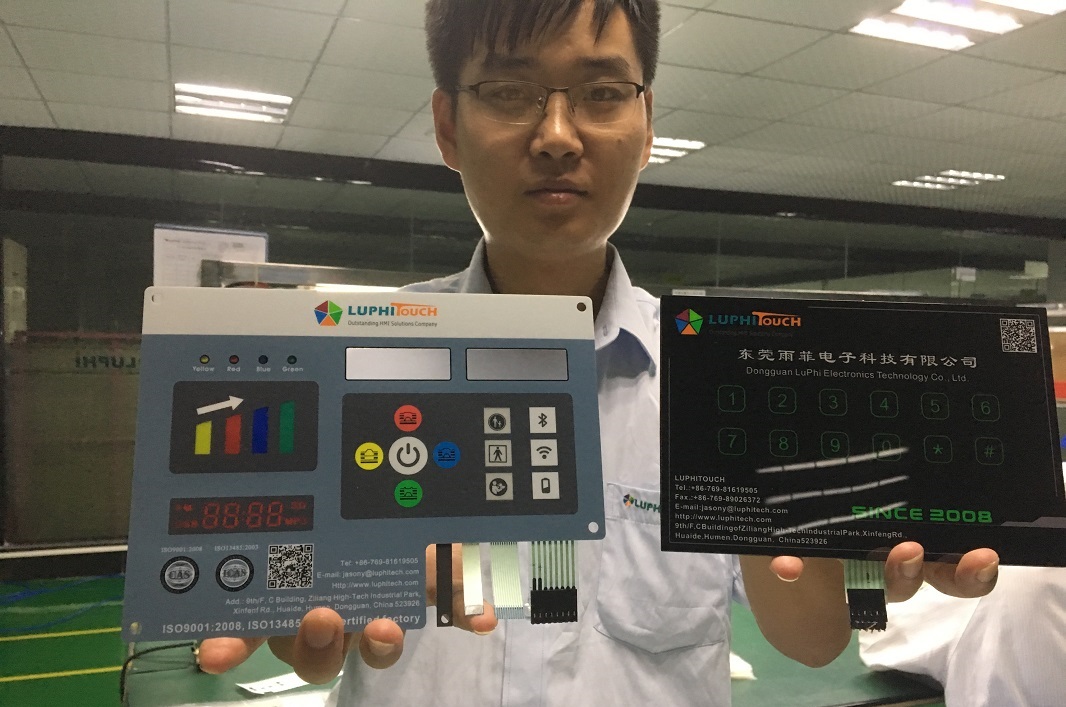 >> ISO Certificates: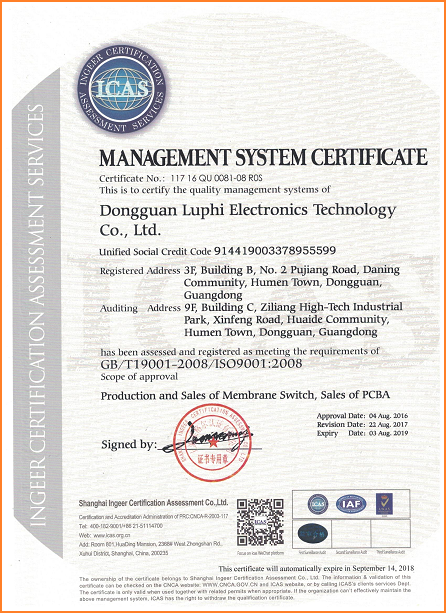 >> LUPHITOUCH Membrane Switch Served Markets: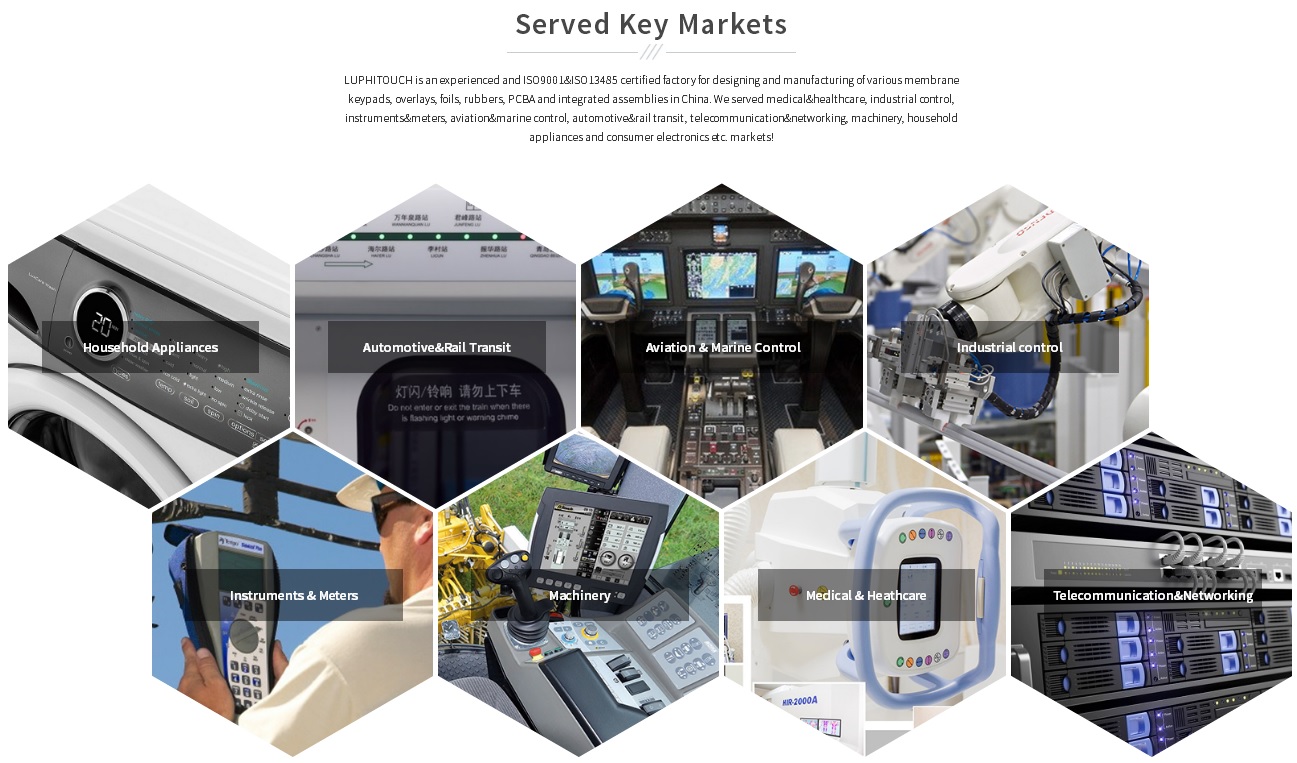 >> LUPHITOUCH Used Materials:
we only use high quality raw materials, and say no to bad quality and counterfeit materials!!!

Группа Продуктов : Емкостные Переключатели Мембраны