Deadfront Window LGF Backlight Membrane Keypad Membrane Switch Membrane Keyboard LTMS0363
LUPHITOUCH is an ISO9001 and ISO13485 certified manufacturer with more than 10 years experiences in membrane switch industry. LUPHITOUCH developed LGF backlighting technology is widely used on many membrane swiches which need even backlighting requirement. By LUPHITOUCH's LGF backlighting technology, the membrane keypad can get a very nice baclighting effect which give the end user a friendly operation interface.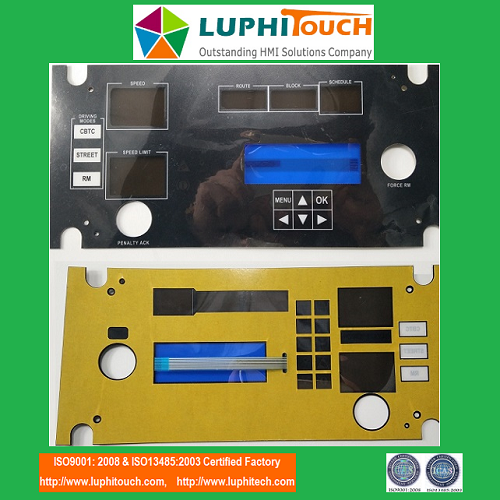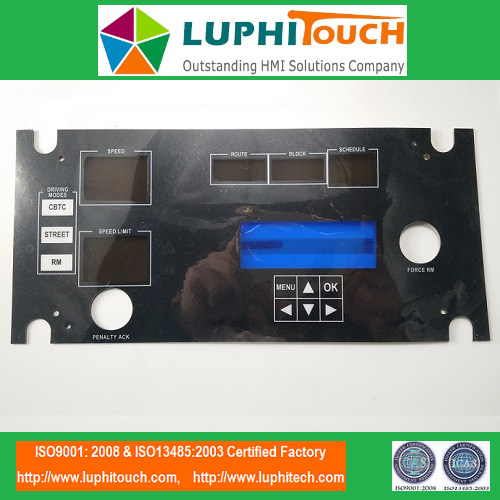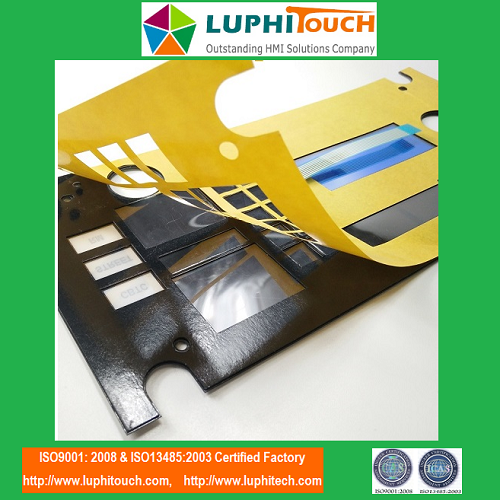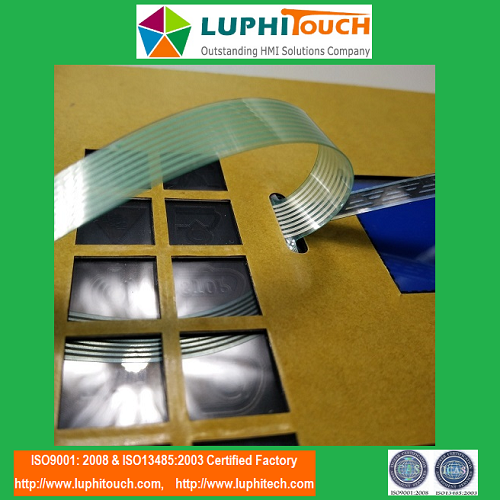 For the LGF backlighting membrane keypads, it is the current most popular backlighting technology. LGF is light guide film. LGF itself is not a light source. It couldn't produce the light. It still need the LEDs assembled on the circuit layer to produce the light source. But LGF can guide the light from the LEDs to top overlay evenly. For this backlighting keypad, it can save the LEDs quantity and it also can get a even backlighting effect with less LEDs. But by this way the difficulty is adjusting the refraction dots on the LGF layer. Adjust the direction of dots, density, position etc. And its tool fees is higher.
Bellow is their difference and advantages&disadvantages for your reference:
| | | | |
| --- | --- | --- | --- |
| Item | LED Backlighting | EL Lamp Backlighting | LGF Backlighting |
| Manufacturing Ddifficulty Level | Easy | Easy | Difficulty |
| Backlighting Uniformity | Bad | Much Better | Better |
| Tool Cost | Low | Middle | High |
| Product Cost | Normal | Higher | Middle |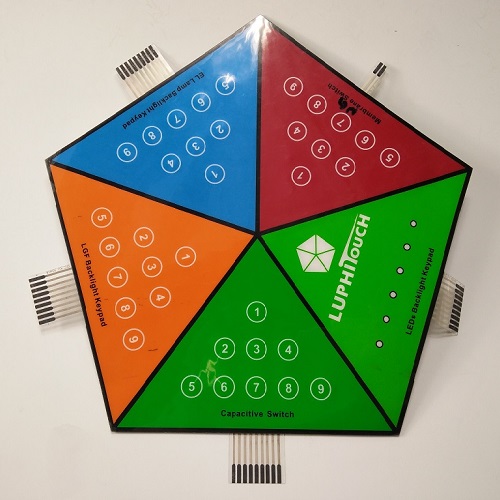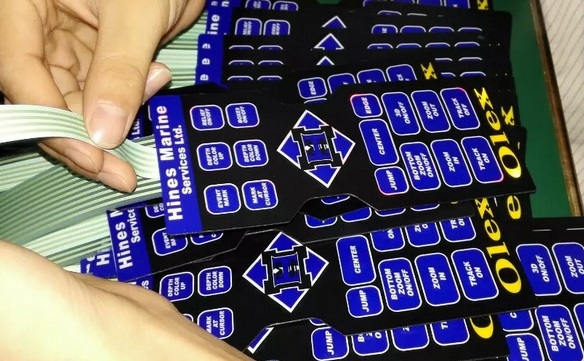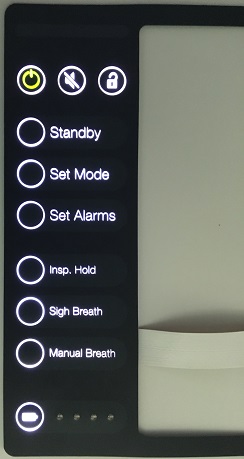 > Total Quality Management (TQM) (CLICK HERE to REVIEW OUR ISO9001 and ISO13485 CERTIFICATES)

Total Quality Management (TQM) is an approach that seeks to improve quality and performance which will meet or exceed customer expectations. This can be achieved by integrating all quality-related functions and processes throughout the company. TQM looks at the overall quality measures used by a company including managing quality design and development, quality control and maintenance, quality improvement, and quality assurance. TQM takes into account all quality measures taken at all levels and involving all company employees.
> Principles of TQM
TQM can be defined as the management of initiatives and procedures that are aimed at achieving the delivery of quality products and services. A number of key principles can be identified in defining TQM, including:
Executive Management – Top management should act as the main driver for TQM and create an environment that ensures its success.
Training – Employees should receive regular training on the methods and concepts of quality.
Customer Focus – Improvements in quality should improve customer satisfaction.
Decision Making – Quality decisions should be made based on measurements.
Methodology and Tools – Use of appropriate methodology and tools ensures that non-conformance incidents are identified, measured and responded to consistently.
Continuous Improvement – Companies should continuously work towards improving manufacturing and quality procedures.
Company Culture – The culture of the company should aim at developing employees ability to work together to improve quality.
>> Factory View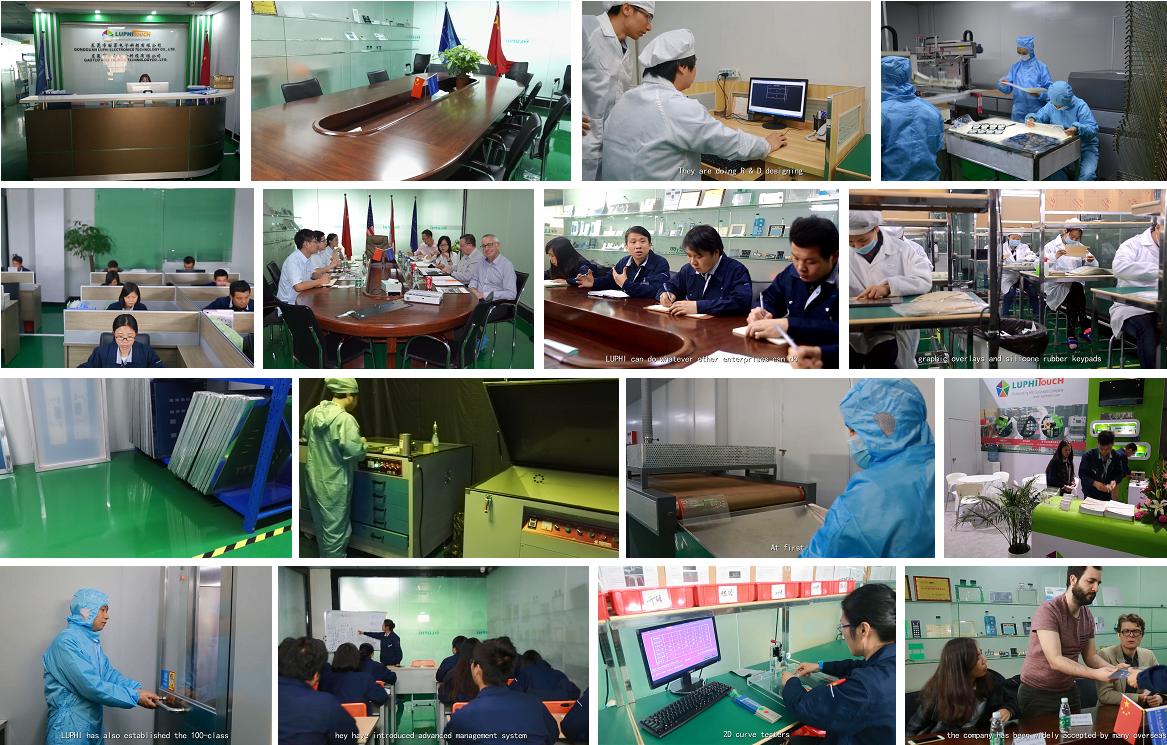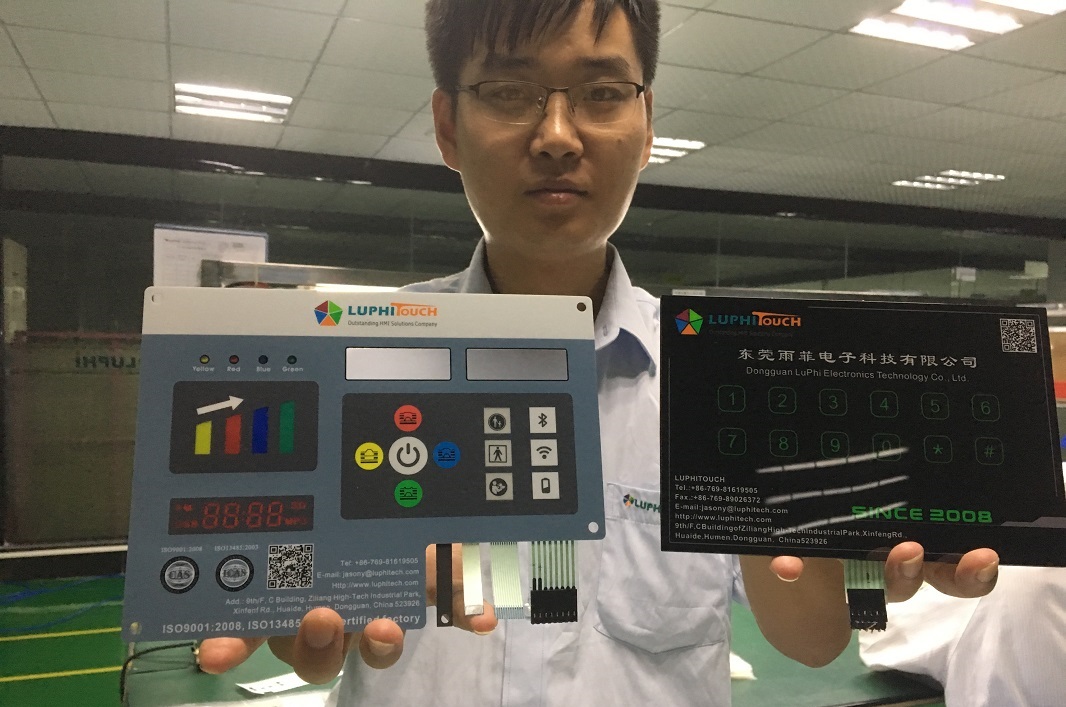 >> ISO Certificates: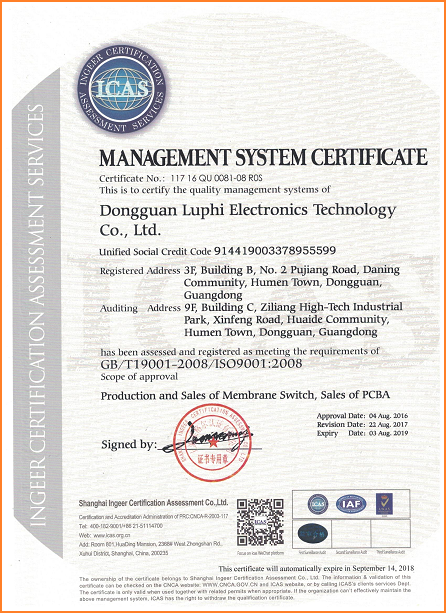 >> LUPHITOUCH Membrane Switch Served Markets: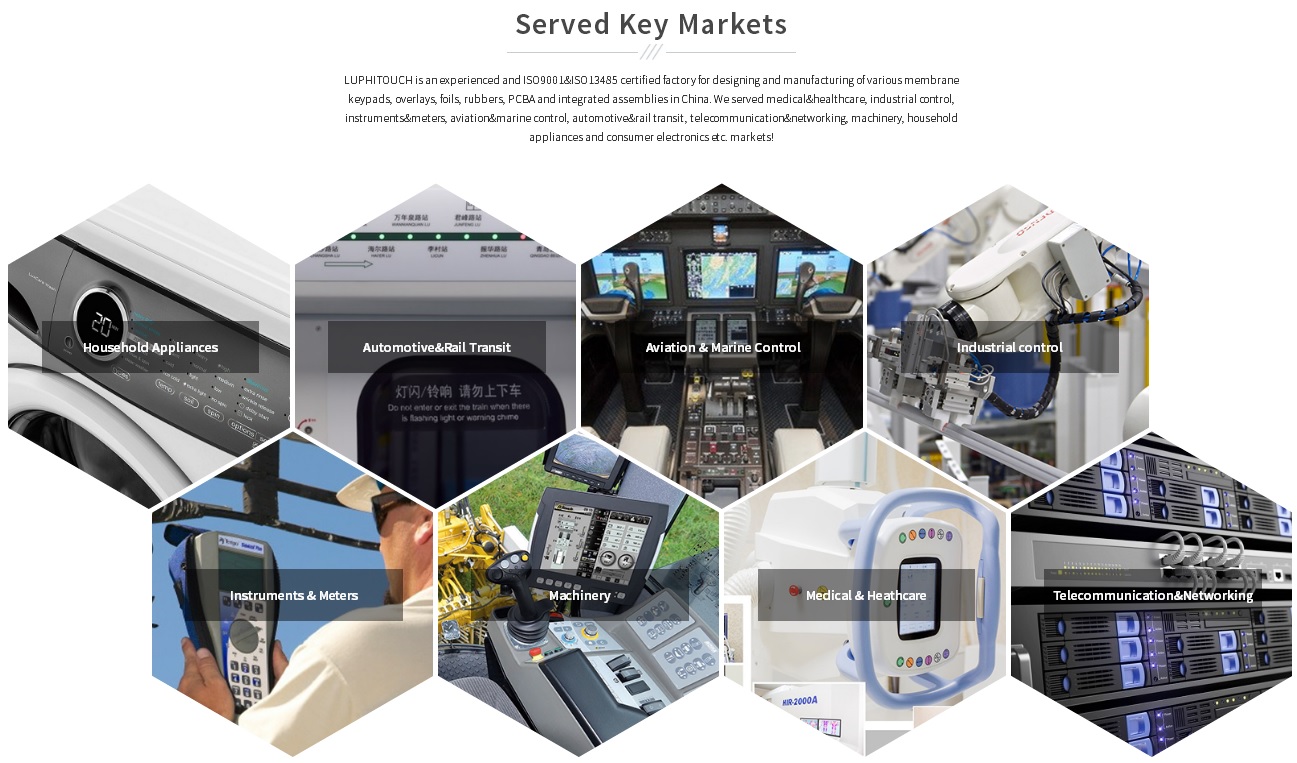 >> LUPHITOUCH Used Materials:
we only use high quality raw materials, and say no to bad quality and counterfeit materials!!!

Deadfront Window LGF Backlight Membrane Keypad, Deadfront Window Membrane Switch, LGF Backlighting Memrane Switch, LGF Backlighting Memrane Keypad, LGF Backlit Keypad, LGF Backlight Membrane Keypad, LGF Backlight Membrane Switch, LGF Backlit Membrane Keypad, LGF Backlit Membrane Switch
Группа Продуктов : Мембраны Backlight Переключатели > ЛГФ мембранные Подсветка клавиатуры