>> Megger SVERKER900 Relay Substation Test Equipment Membrane Switch LTMSZYN0048
Dimension: 337.60 x 257.60mm;
Cable Length: 110.00mm;
Connector: 1.0mm pitch ZIF;
Keys: 1 pcs flat key with 1 pcs tactile metal dome;
LEDs: 15 pcs Everlight 0603 Single Color LEDs;
Graphic Overlay: PET Autotex V200;
Circuit: Silver Printed PET Circuit;
Rear Adhesive: 3M468MP;
Application: Test Equipments;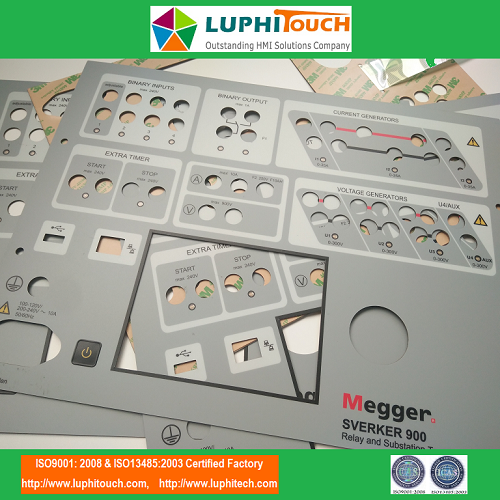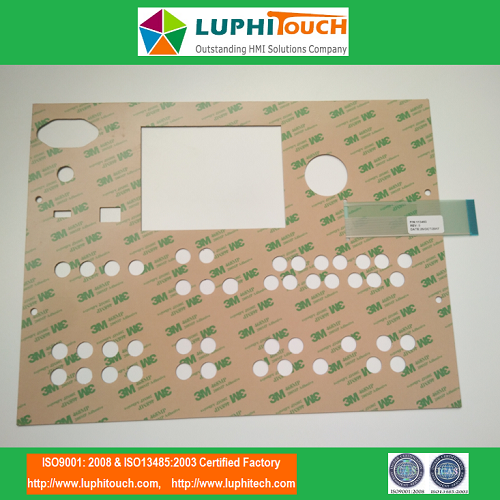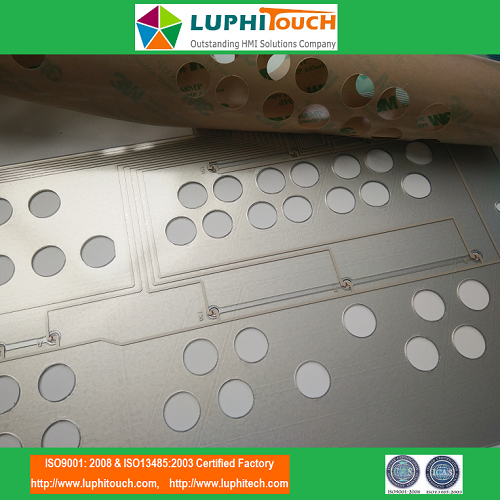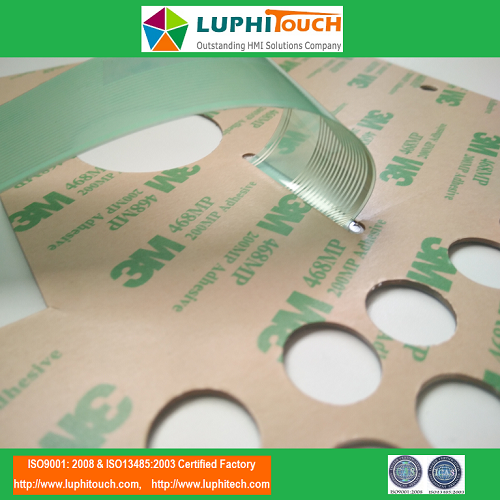 >> Features and Benefits of Membrane Switches:
1) Very thin and light can be assembled on many different materials surface, like plastic, metal, rubber etc.
2) The overlay material usually are PET and PC. They are easy clean and sterilized;
3) Waterproof and anti-UV for outdoor application, and also can use antifungal material for medical special application;
4) Multicolored (can be silk screen printed or digital printed graphic);
5) Economical and cost saving compared with touchscreen panels;
6) Can be customized to any shapes to fit into your design;
7) Low tool cost and short prototype manufacturing;
8) The circuit can be assembled with LEDs, resistors, capacitors, connector etc. electronic components;
9) Flexible and diverse types of keypad assemblies: assembled with rubber, PMMA/PC/SS Panel/Al Panel, PCB, FPC etc. Membrane Switches 9.jpg
10) Can be friendly interface and also can be designed backlit to convenient of the night or dark environment using;
11) Flexible can be used one curved surface;
12) Low cost and long life of buttons, can be more than 1,0000,000 times;
>> Membrane Switches / Membrane Keypads Structure
1) 4 layers structure: Graphic overlay + Spacer + Circuit (can be PET circuit or FPC circuit) + Back Adhesive
2) 6 layers structure: Graphic overlay + Spacer: Dome Retainer + Spacer + Circuit (can be PET circuit or FPC circuit) + Back Adhesive;
3) Other Structure
3.1) Overlay + Rubber Adhesive + Rubber Keypad + Rubber Adhesive + Retainer + Spacer + Circuit + Back Adhesive;
3.2) Overlay + Spacer + Retainer + PCB Circuit;
And there are also many other kinds of structures for the interface keypads structure. It based on customer`s real needs and we can design the suitable and economical structure for our customer`s final application.
>> What kind of membrane switches we can manufacture?
1) Flex & Rigid Membrane Switches;
2) Backlight Membrane Switches;
3) Capacitive Membrane Switches/Foil Circuits;
4) Rubber Keypad Membrane Switches;
5) Backplane Membrane Keypads;
6) Waterproof and/or Anti-UV Membrane Switches;
7) Antibacterial Membrane Switches;
8) Graphic Overlays/Labels/Tags;
>> Membrane Switches Design Factors:
To make a quotation of the membrane switch need the following information:
1) Vectograph drawing, like CorelDraw, Ai, CAD drawing;
2) If no drawing, then we need know the following information:
2.1) How many colors on the graphic overlay layer?
2.2) How many buttons? Are the buttons need embossing or not? Need metal domes or not?
2.3) How many LEDs on the circuit?
2.4) Product outshape dimension?
2.5) Tail(circuit cable) lenth?
2.6) What kind of connector do you want? Female, male or ZIF? If need female and male connector, how many PINs?
3) If have an original sample it also will be good. We can copy the sample to design the engineering artwork drawings. As to the material and components that you are not familiared with, it doesn't matter, we can suggest the proper material as per our experiences.
>> Factory View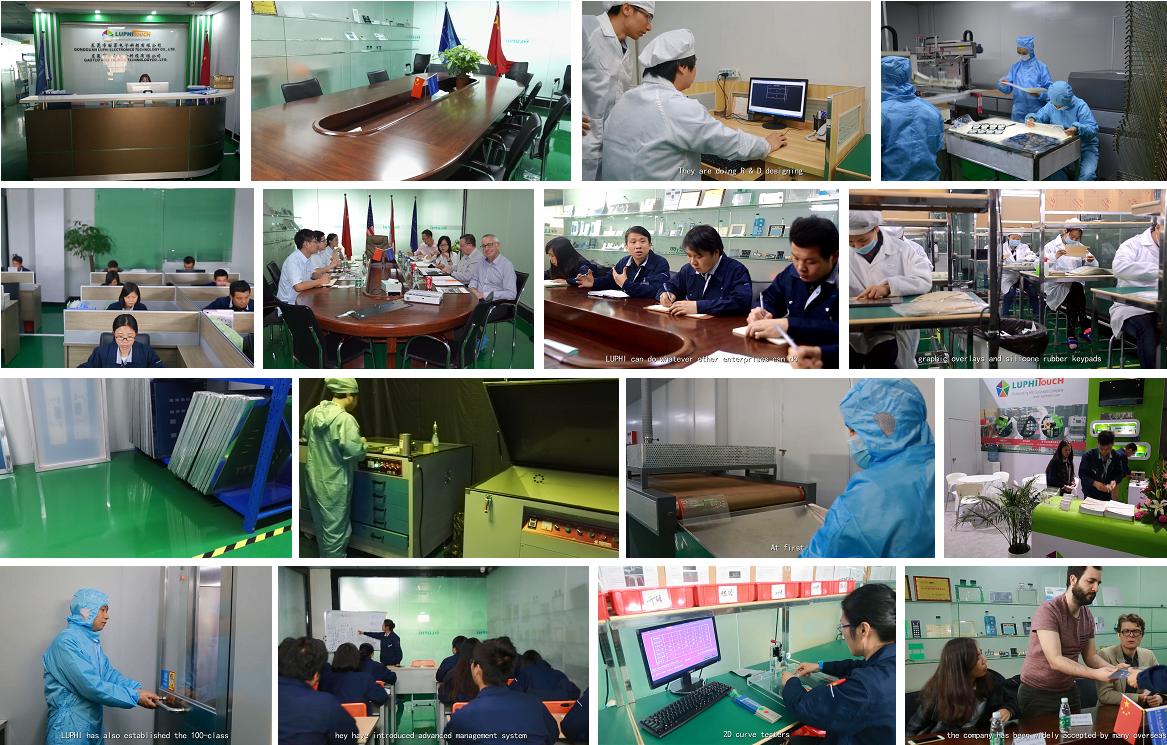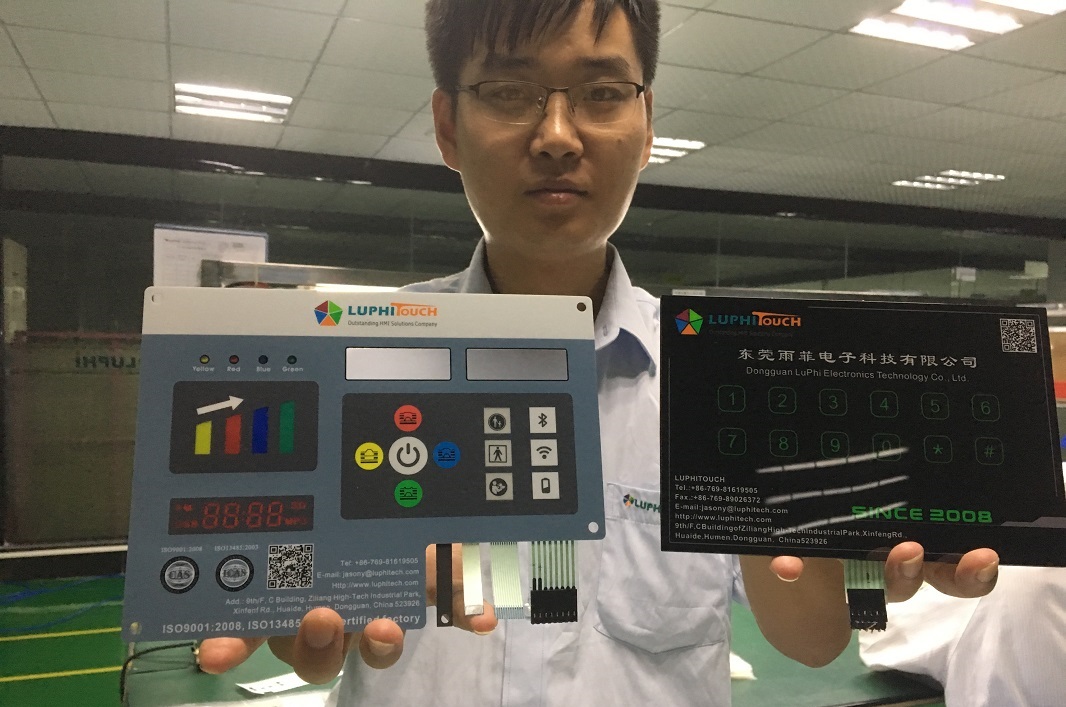 >> ISO Certificates: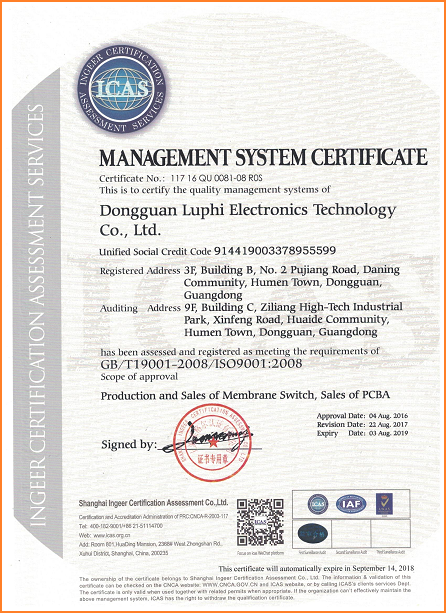 >> LUPHITOUCH Membrane Switch Served Markets: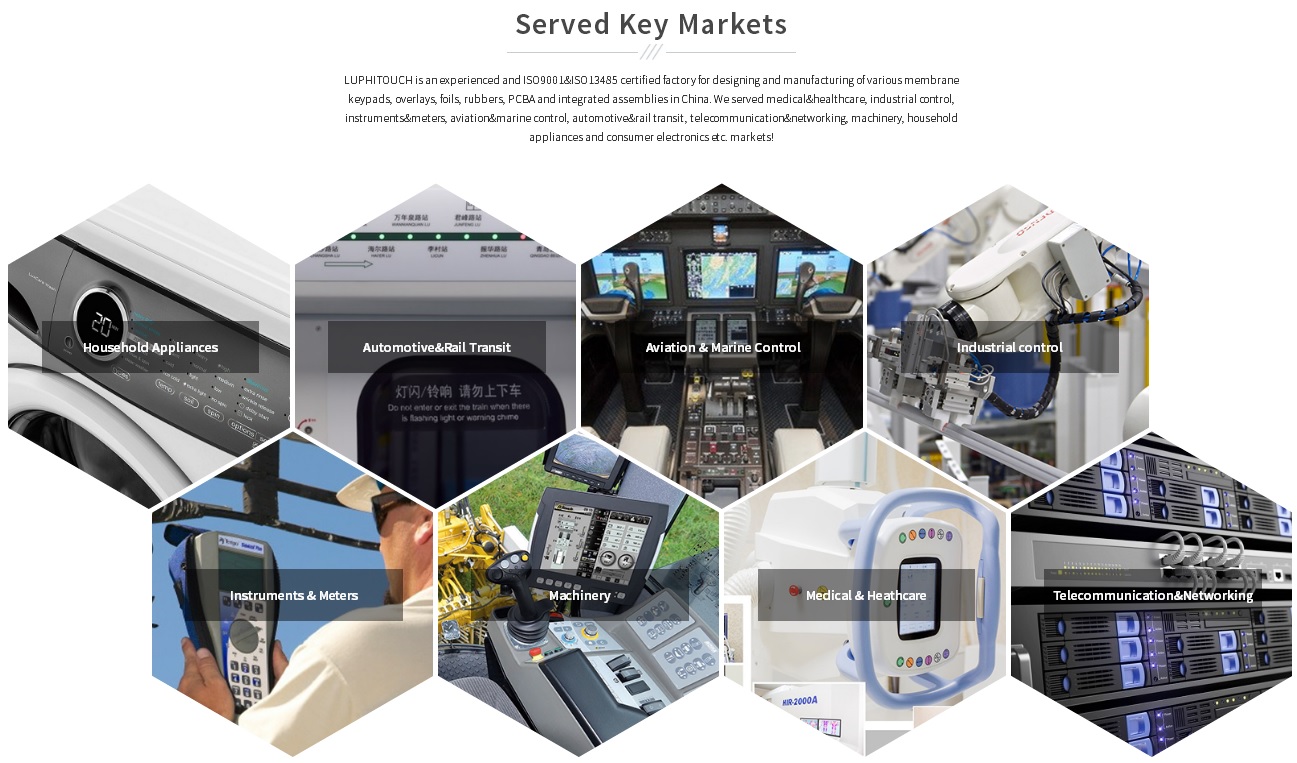 >> LUPHITOUCH Used Materials:
we only use high quality raw materials, and say no to bad quality and counterfeit materials!!!

Megger Relay Substation Test Equipment Membrane Switch, Test Equipment Membrane Switch, Test Equipment Membrane Keypad, Megger Test Equipment Membrane Switch
Группа Продуктов : Нормальные Переключатели Мембраны