GE Multilin 850 Feeder Protection System Equipments Rigid PCB Circuit Changeable Label Insertion Pocket Structure Membrane Keypad, Membrane Switch, Membrane Keyboard, Front Panel LTMS0271
>Product Description:
LTMS0271 is a kind of front panel membrane switch or called membrane keypad used on GEMultilin 850 feeder protection system equipments. It is pocket structure which can allow you to insert the changeable labels under the window area. Bythismethod you only need change the labels then can get different interface membrane keypads for your different application within the similar designing series equipments.
The Multilin 850 relay is a member of the Multilin 8 Series protective relay platform and has been designed for the management, protection and control of feeder applications. The Multilin 850 is an integrated, one box solution, used to provide comprehensive protection, control and monitoring of underground and overhead single or dual feeders in industrial and utility power networks. The Multilin 850 is also an ideal choice for bay control applications, with features including 12 switchgear control elements, a large color graphical display that supports configurable single line diagrams, an integrated annunciator panel, and 20 user configurable virtual pushbuttons.
> Parameters:
Dimension: 8.539" x 7.145";
Working Voltage: less than 50V DC;
Dielectric Impedance: more than 100M Ohm;
Base Material Voltage Withsanding: 20V DC;
Life: 1million times;
Working Temp.: -20~+70 degrees;
Application: for GE Multilin 850 series equipments;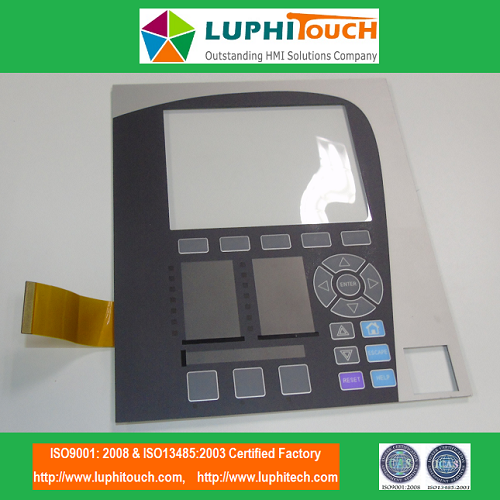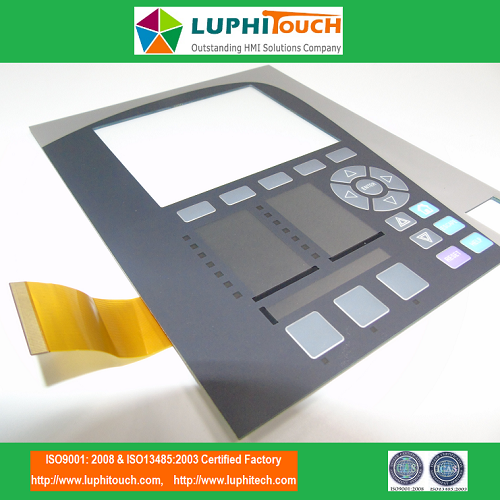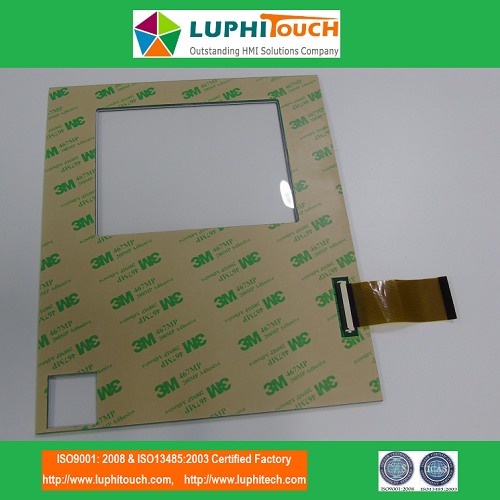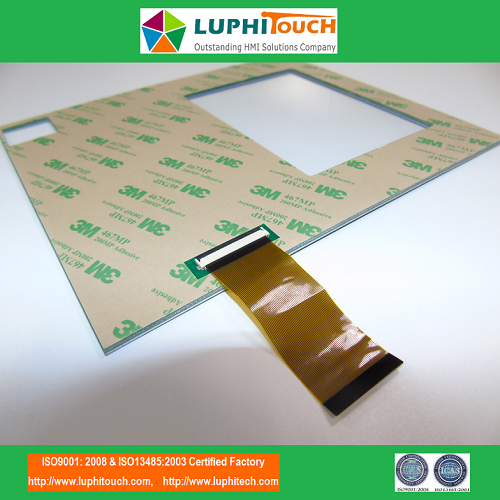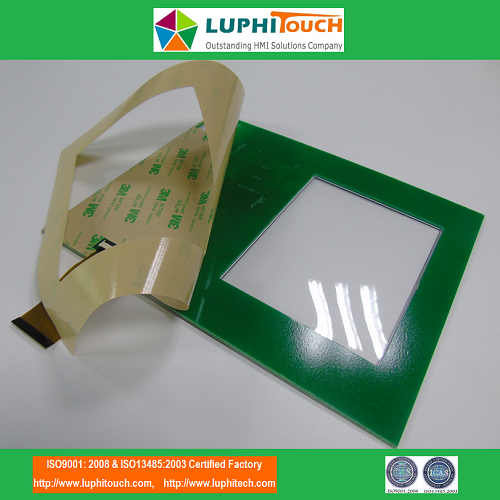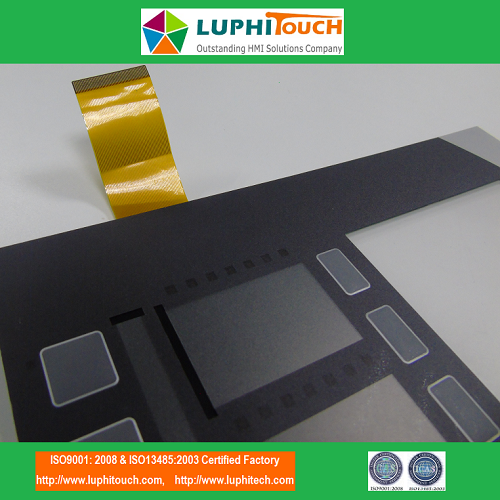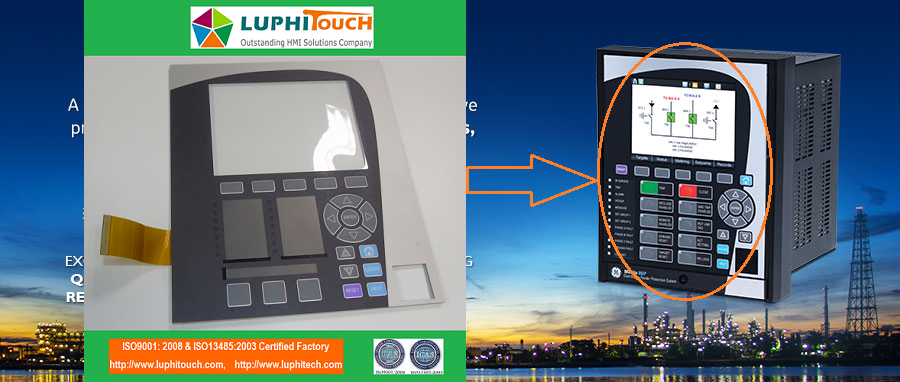 >> Membrane Switches / Membrane Keypads Structure
1) 4 layers structure: Graphic overlay + Spacer + Circuit (can be PET circuit or FPC circuit) + Back Adhesive
2) 6 layers structure: Graphic overlay + Spacer: Dome Retainer + Spacer + Circuit (can be PET circuit or FPC circuit) + Back Adhesive;
3) Other Structure
3.1) Overlay + Rubber Adhesive + Rubber Keypad + Rubber Adhesive + Retainer + Spacer + Circuit + Back Adhesive;
3.2) Overlay + Spacer + Retainer + PCB Circuit;
And there are also many other kinds of structures for the interface keypads structure. It based on customer`s real needs and we can design the suitable and economical structure for our customer`s final application.
>> What kind of membrane switches we can manufacture?
1) Flex & Rigid Membrane Switches;
2) Backlight Membrane Switches;
3) Capacitive Membrane Switches/Foil Circuits;
4) Rubber Keypad Membrane Switches;
5) Backplane Membrane Keypads;
6) Waterproof and/or Anti-UV Membrane Switches;
7) Antibacterial Membrane Switches;
8) Graphic Overlays/Labels/Tags;
>> Membrane Switches Design Factors:
To make a quotation of the membrane switch need the following information:
1) Vectograph drawing, like CorelDraw, Ai, CAD drawing;
2) If no drawing, then we need know the following information:
2.1) How many colors on the graphic overlay layer?
2.2) How many buttons? Are the buttons need embossing or not? Need metal domes or not?
2.3) How many LEDs on the circuit?
2.4) Product outshape dimension?
2.5) Tail(circuit cable) lenth?
2.6) What kind of connector do you want? Female, male or ZIF? If need female and male connector, how many PINs?
3) If have an original sample it also will be good. We can copy the sample to design the engineering artwork drawings. As to the material and components that you are not familiared with, it doesn't matter, we can suggest the proper material as per our experiences.
>> Factory View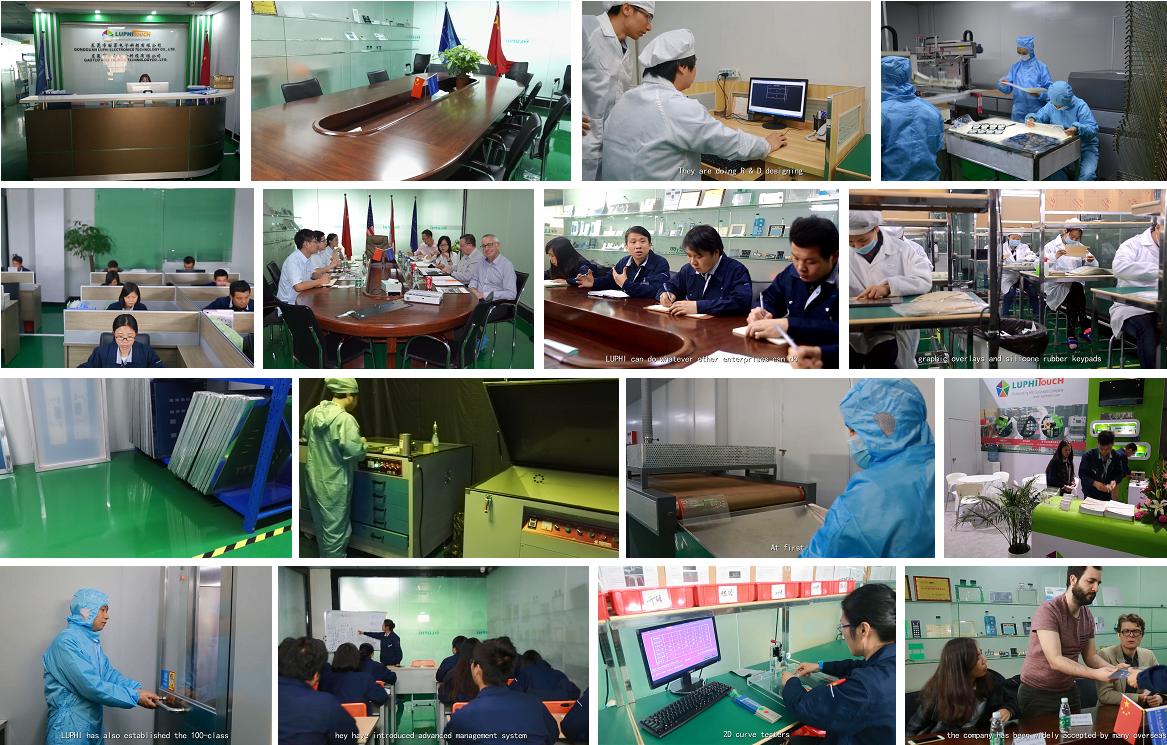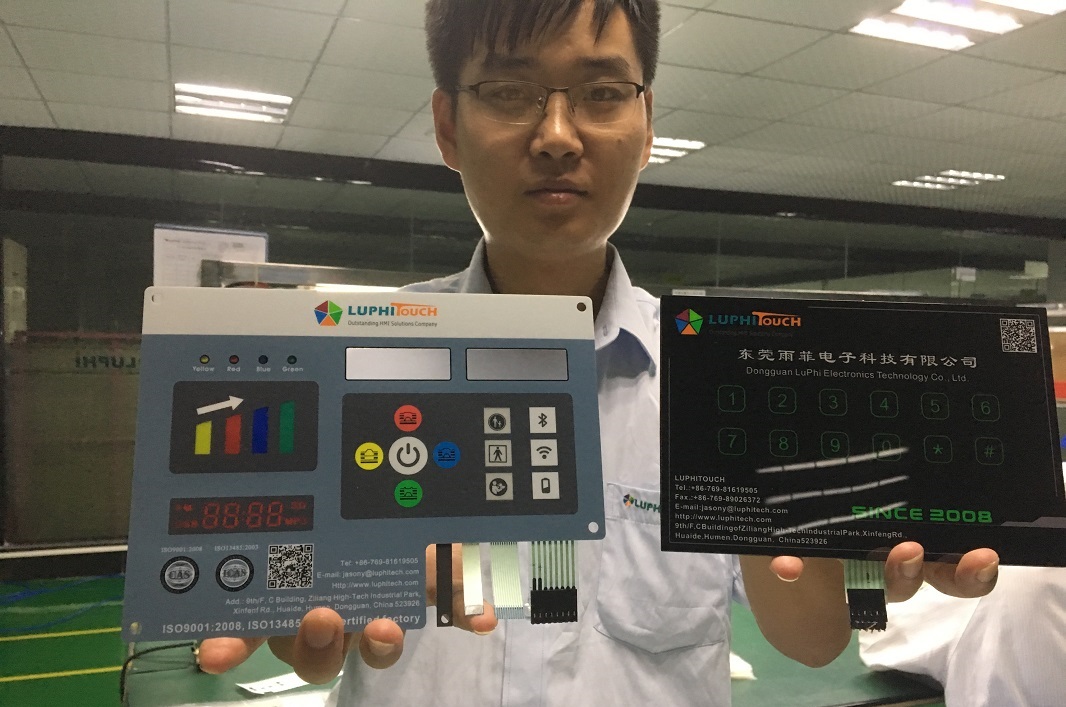 >> ISO Certificates: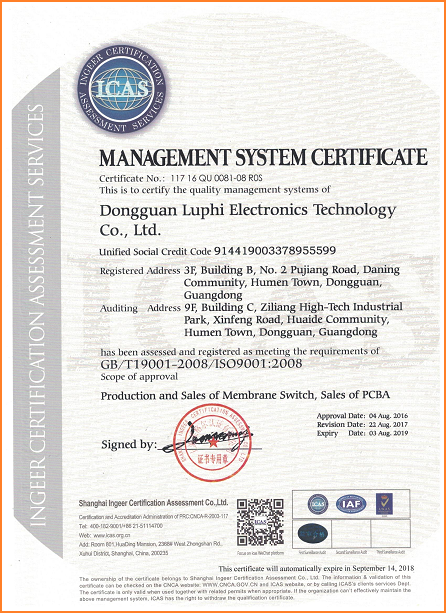 >> LUPHITOUCH Membrane Switch Served Markets: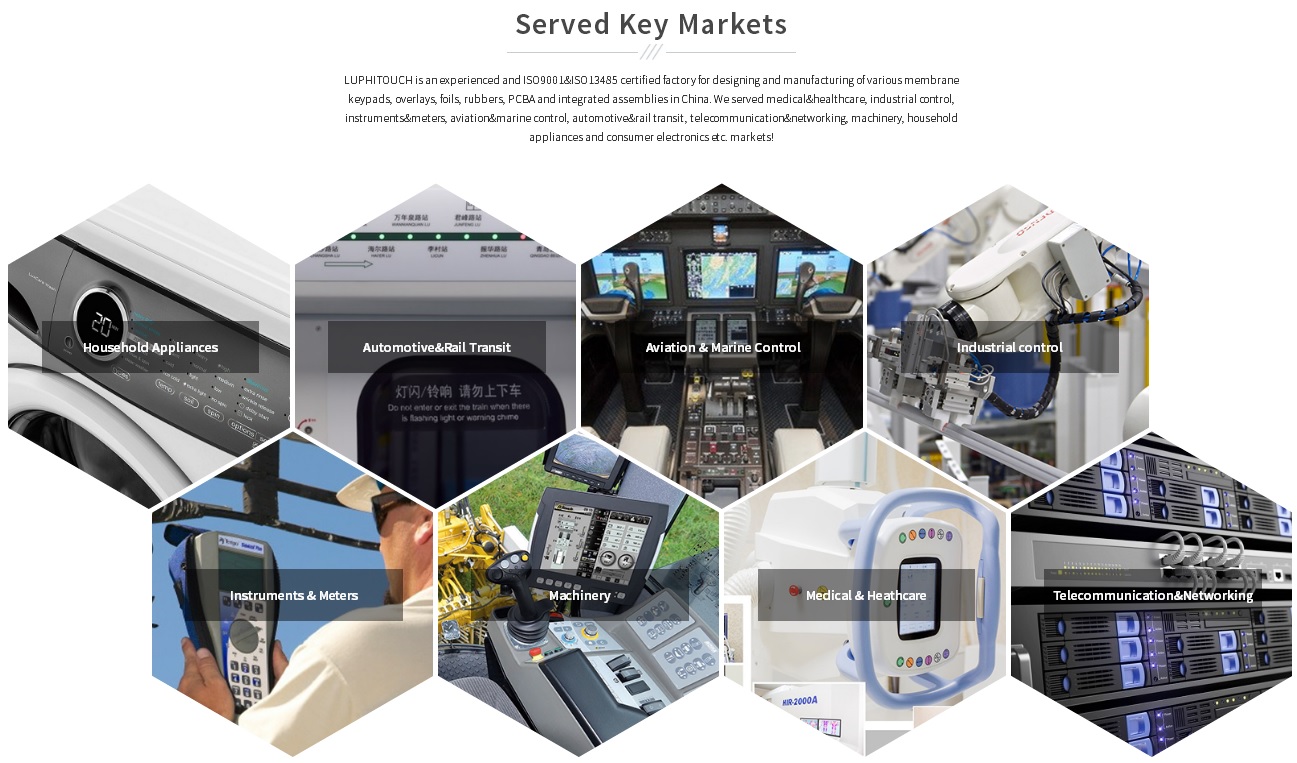 >> LUPHITOUCH Used Materials:
we only use high quality raw materials, and say no to bad quality and counterfeit materials!!!

Multilin850 PCB Circuit Membrane Keypad, GE Multilin850 PCB Circuit Pocket Structure Membrane Keypad, Multilin850 PCB Circuit Membrane Switch, Multilin850 Pocket Structure Membrane Keypad
Группа Продуктов : Нормальные Переключатели Мембраны